Celebrating E. D. Winstead's Life!

E. D. Winstead's father Frank Jefferson Winstead on the left pictured with Frank Jefferson Winstead brothers William Herbert Winstead, Olna Dempsey Winstead, and John Alex Winstead.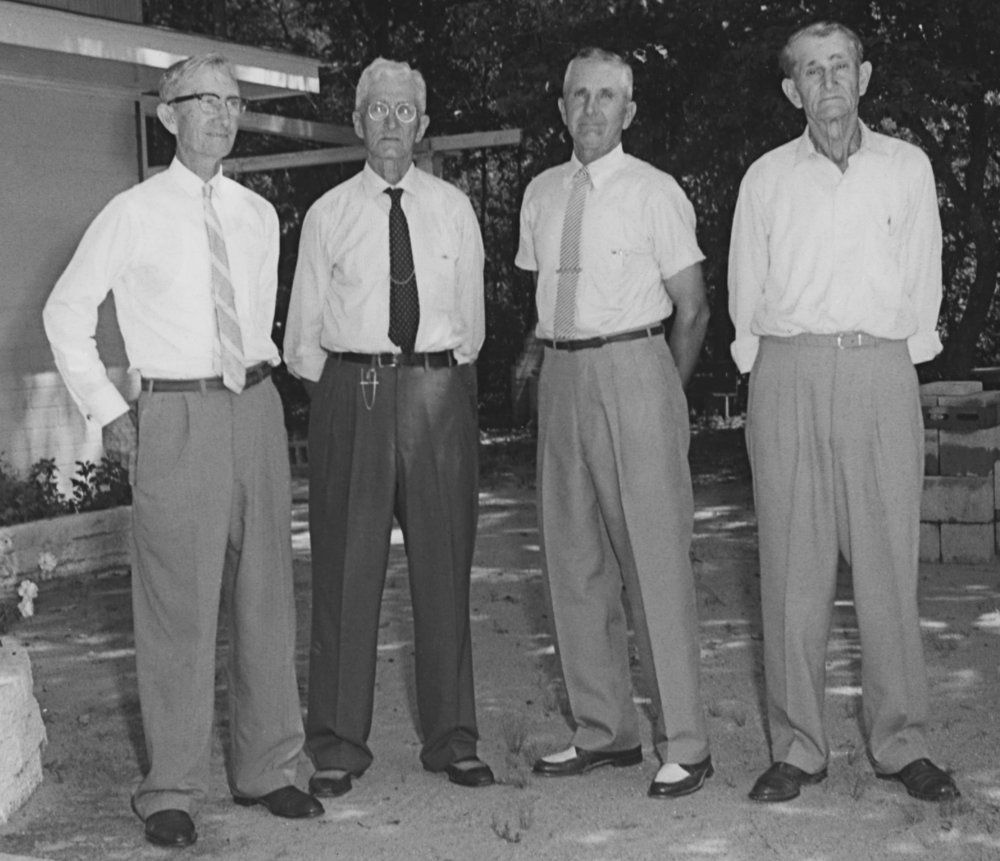 (Click on the photo for an enlargement.)
This photo was taken in either 1959 or 1960 of the living four brothers of the original nine brothers at a Winstead Reunion held at John Winstead's home on W. Nash Street, Wilson, NC. The photographer was Ed (Dee) Winstead, the oldest son of E. D. Winstead.
Frank Jefferson Winstead: 26 April 1884 - 7 September 1974
William Herbert Winstead: 15 April 1878 - 4 November 1961
Olna Dempsey Winstead: 17 April 1901 - 17 December 1962
John Alex Winstead: 16 March 1895 - 9 June 1966
Back to Dr. Ray Winstead's Front Page