Department of Biology Faculty Members
Indiana University of Pennsylvania:
"Who We Were"



1993
The 1993 yearbook did not have a photograph of a biology professor, however the 1993 catalog did have a photograph of biology professor Dr. Tom Lord representing the College of Natural Sciences and Mathematics.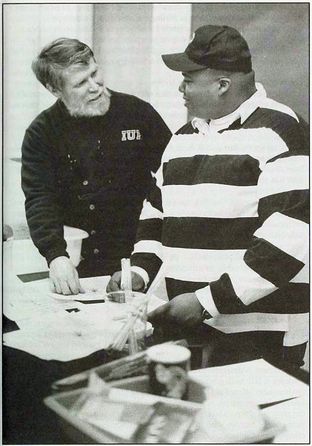 Dr. Tom Lord on the left with a student.
Back to Front Page of "Who We Were"
Back to Dr. Ray Winstead's Front Page