Department of Biology Faculty Members
Indiana University of Pennsylvania:
"Who We Were"



1991
The 1991 yearbook presented only one photograph containing a biology professor.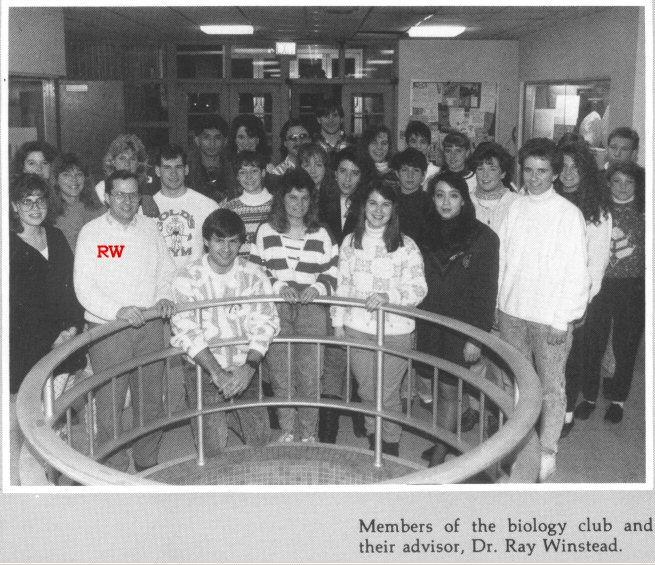 Members of the Biology Club and their advisor, Dr. Ray Winstead.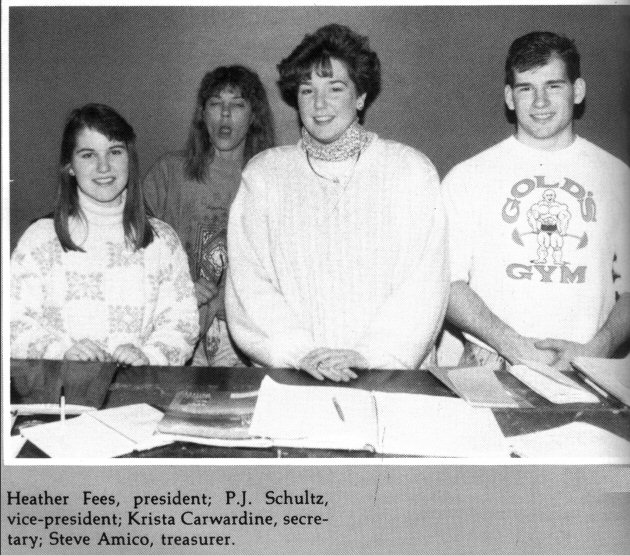 Heather Fees, president; P.J. Schultz, vice-president; Krista Carwardine, secretary; Steve Amico, treasurer.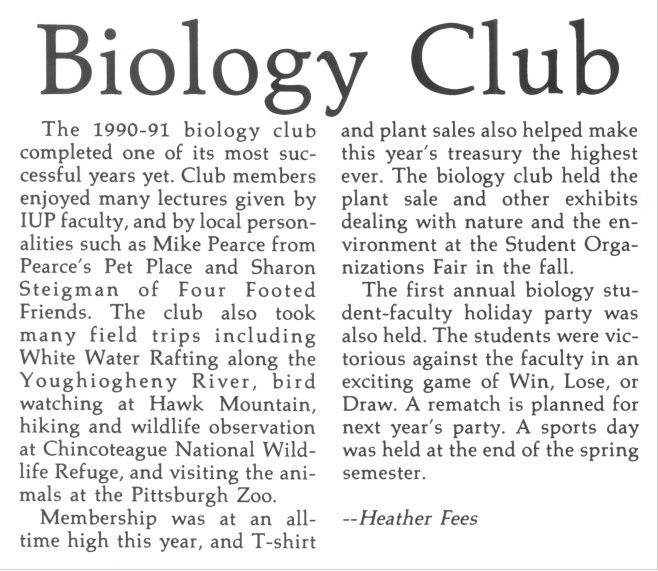 Back to Front Page of "Who We Were"
Back to Dr. Ray Winstead's Front Page