Department of Biology Faculty Members
Indiana University of Pennsylvania:
"Who We Were"



1988
The 1988 yearbook presented only two photographs containing a biology professor.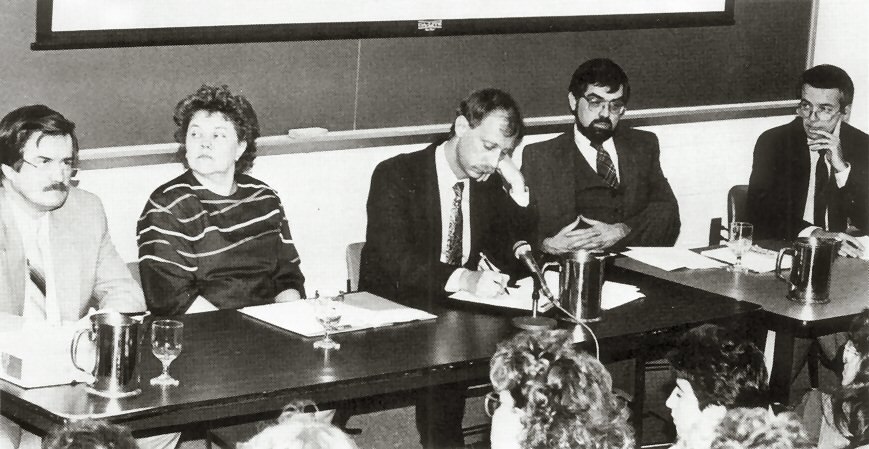 "Speakers at an AIDS panel during IUP's AIDS Awareness Week."
Dr. Allan Andrew is second from the right.
Back to Front Page of "Who We Were"
Back to Dr. Ray Winstead's Front Page