Department of Biology Faculty Members
Indiana University of Pennsylvania:
"Who We Were"



1987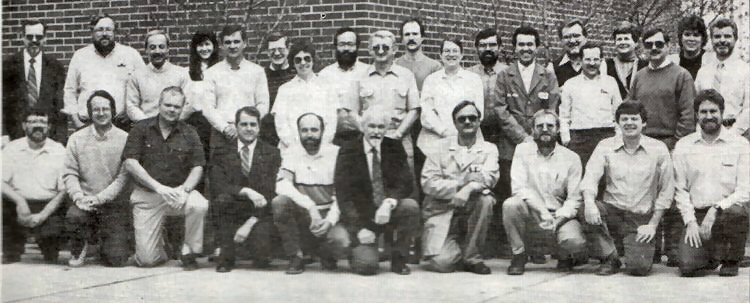 Department of Biology
Left to right kneeling: William Forbes, Robert Prezant, Jan Humphreys, Gary Ferrence, Mike Kesner, Walter Gallati, Gary Ciskowski, Randy Breitwisch, Andy Browe, Rob Gendron.
Left to right standing: Frank Baker, Art Hulse, Harvey Katz, Martha Jack, Tony Nastase, Cy Zenisek, Alicia Linzey, Carl Luciano, Fred Schrock, David Pistole, Sandy Newell, Allan Andrew, Robert Alico, William Dietrich, Ray Winstead, Noreen Ash-Johnson, Mike Charnego, Hanna Liegey, Jerry Pickering.
Not pictured: Harry Grau, Quentin Hartwig, Richard Huling, Larry Scharmann.
Back to Front Page of "Who We Were"
Back to Dr. Ray Winstead's Front Page