Department of Biology Faculty Members
Indiana University of Pennsylvania:
"Who We Were"



1978
The 1978 yearbook presented photographs of only selected professors - some without names.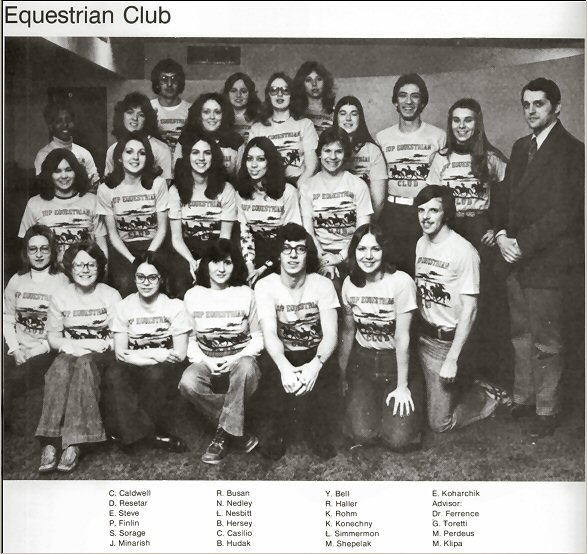 Dr. Gary Ferrence as advisor to the Equestrian Club.
(Dr. Ray Winstead was an assistant advisor with Dr. Ferrence soon after this.)
Back to Front Page of "Who We Were"
Back to Dr. Ray Winstead's Front Page