Department of Biology Faculty Members
Indiana University of Pennsylvania:
"Who We Were"



1973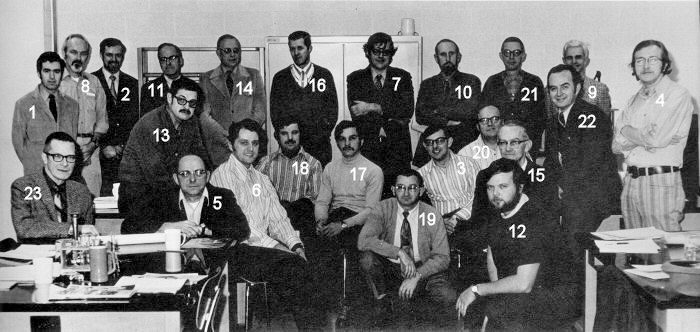 1. Dr. Bob Alico

13. Dr. Frank Liegey, Chair

2. Dr. Frank Baker

14. Mr. Bob Merritt

3. Mr. Mike Charnego

15. Mr. Jim Miller

4. Dr. Bill Dietrich

16. Mr. Bob Moore

5. Dr. Tom Conway

17. Mr. Tony Nastase

6. Dr. Gary Ferrence

18. Dr. Jerry Pickering

7. Dr. Bill Forbes

19. Dr. Fred Schrock

8. Dr. Walt Gallati

20. Dr. Martin Stapleton

9. Dr. Lou Gold

21. Mr. Dick Strawcutter

10. Dr. Walter Greaves

22. Mr. Bill Waskoskie

11. Mr. Leon Hue

23. Dr. Cy Zenisek

12. Dr. Jan Humphreys

Missing: Dr. Dick Waechter,
Dr. Hank Vallowe
Back to Front Page of "Who We Were"
Back to Dr. Ray Winstead's Front Page