Department of Biology Faculty Members
Indiana University of Pennsylvania:
"Who We Were"



1950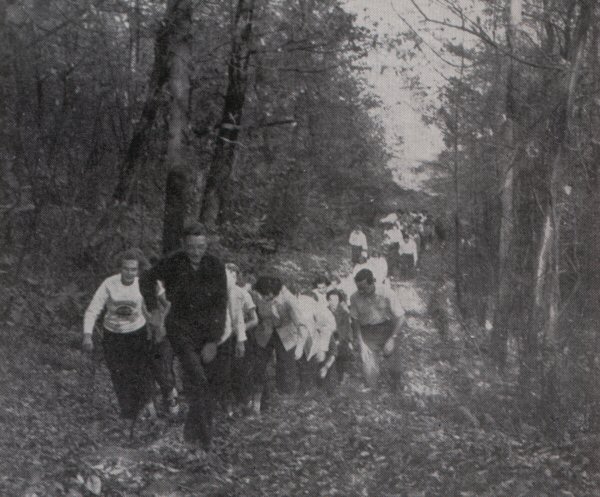 Biologist Merrill Iams is shown here leading the Winter Sports Club. Mr. Iams was sponsor of this "largest organization on campus." "To replace the usual skiing and tobogganing, the club arranged several roller skating parties at a local rink, in addition to the traditional autumn cross-country hike to the lodge." "ISTC'ers waited for the snows that never came (at least before the middle of February when the lilacs were budding and the yearbook went to press)."
Back to Front Page of "Who We Were"
Back to Dr. Ray Winstead's Front Page