Department of Biology Faculty Members
Indiana University of Pennsylvania:
"Who We Were"



1941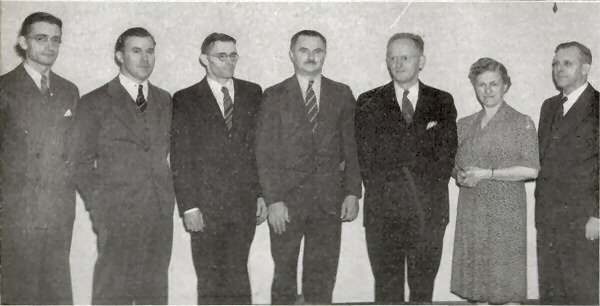 Department of Science left to right: Iams*, Sollberger*, Smythe* (Head of the Department),
Emmert, Tracy, Brenneman, Dimit.
* Known to be a biologist.

Dr. Thomas Smythe
Head of Department
See 1935 entry for Indiana Gazette article mentioning Dr. Smythe's presentation to the Horace Mann PTA.
Back to Front Page of "Who We Were"
Back to Dr. Ray Winstead's Front Page