Department of Biology Faculty Members
Indiana University of Pennsylvania:
"Who We Were"



1939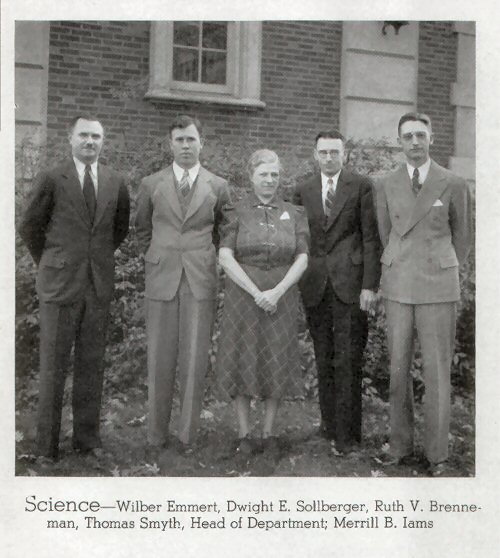 Dwight Sollberger was a biologist, was later chairman of the Department of Science, e.g. in 1948, 1962, and was a member of the Department of Biology in 1967.
Thomas Smythe was head of the department and a Biologist.
(Smythe is misspelled in the photograph caption.)
Merrill B. Iams was also a Biologist.
The Department of Science in 1939 was housed in Leonard Hall: "The Science Majors must also be accredited with the achievement of having a skeleton and stuffed animals looking out of the windows of the south side of Leonard Hall, as well as with the very odoriferous odors that float through the whole building." This Leonard Hall burned in 1952 and was replaced with a new Leonard Hall in 1953. A photograph of the old Leonard Hall and construction of the new Leonard Hall was published in the 1954 yearbook.

Back to Front Page of "Who We Were"
Back to Dr. Ray Winstead's Front Page