Department of Biology Faculty Members
Indiana University of Pennsylvania:
"Who We Were"



1920
Forty-seven faculty members were listed at Pennsylvania State Normal School in 1920. "The Indiana Normal School, in the past privately owned, has now passed under the management of the State. This will mean the disappearance of representatives of the stockholders upon the Board." According to the 1920 "The Instano," published by the Senior Class of The Pennsylvania State Normal School, one of the faculty members was:
Hazel Keith Forbes, B. A. "Professor of Natural Science"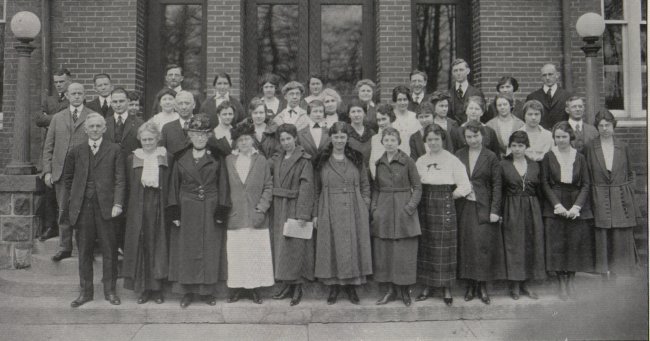 Entire 1920 Faculty
Back to Front Page of "Who We Were"
Back to Dr. Ray Winstead's Front Page