Department of Biology Faculty Members
Indiana University of Pennsylvania:
"Who We Were"



1918
Fifty-six faculty members (including "Secretary to Principal" and "Steward" were listed at Indiana State Normal School in 1918. According to the 1918 "The Instano," published by the Senior Class of The Indiana State Normal School of Pennsylvania, two of them were:
C. M. McConnell, A. B. "Professor of Natural Science"
(promoted from assistant last year)

Elizabeth Sykes, A. B. "Assistant in Natural Science"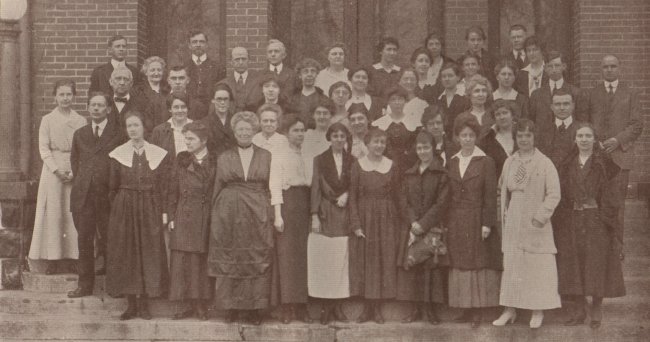 Entire 1918 ISNS Faculty
Back to Front Page of "Who We Were"
Back to Dr. Ray Winstead's Front Page